Rosewood Golf Club
Rosewood Golf Club
Click on the * links below to download details                      Like Rosewood golf Club?                                                                                                                                     
                                                     Write a Review Below.
Please follow our Facebook Page – Rosewood Golf Club, Qld to keep up to date with what is happening at the Rosewood Golf Course.
COURSE UPDATE:  SATURDAY, 21.5.22
COURSE CLOSED – Saturday 21.5.22 & Sunday 22.5.22
Due to the rain we have had and the forecast for more rain today, the course will be closed Saturday 21.5.22 and Sunday 22.5.22, will review this on Sunday.  Therefore, Single Stableford Competition planned for Saturday 21.5.22 is CANCELLED.
Thank you everyone for understanding.  Follow our Facebook Page – Rosewood Golf Club, Qld for further updates.
Course Update 20.5.22:
Back Nine is still very wet and we are unable to get roughs, fairways or surrounds mowed, with rain forecast up to next Friday this situation probably won't change, as a result it is unlikely that the Back Nine will be open to play for the last weekend in May.
Front Nine is mowed and open, however if it rains to any extent on Saturday, the Front Nine will be closed Saturday, Sunday and Monday – we will review this Sunday and Monday.
Competitions cancelled or postponed:
Saturday, 14.5.22:  Competition (2nd Round Championships) postponed
Sunday, 15.5.22:  Charity Golf Day postponed due to wet weather & wet Course conditions.  New date will be Sunday, 3.7.22.
Monday, 16.5.22:  Ipswich & District Vets Competition at Rosewood cancelled due to wet course
Tuesday, 17.5.22:  Ladies Competition
Thursday, 19.5.22:  18 Hole Thursday Comp cancelled as only Front Nine open
Saturday, 21.5.22:  Championships postponed, Single Stableford now cancelled due to continuing rain
(COVID RESTRICTIONS CURRENT AS FROM 14.4.22)
Mandatory check in through the Check in Qld App is no longer required. Face Masks are OPTIONAL and recommended when you are unable to maintain adequate social distancing.  There are no longer restrictions on the Unvaccinated who can now drink and dine in the Clubhouse along with those who are Vaccinated.
Please observe social distancing guidelines when lining up at the Bar and be kind to staff.  Use of shared equipment, ie. Rakes, Flagsticks, NTP's is up to the Club's discretion and is permitted at this Club.
OTHER IMPORTANT INFORMATION
Temporary Green on No 2
Please keep carts 10m away from Greens at all times
See Board at Clubhouse for more local rules and updates on restrictions.
We are please to report that all fees for the new financial year starting 1.11.21 will remain the same as the previous year (ie. membership fees, green fees, competition fees, buggy hire fees and special deals).
*FLYER – CHARITY GOLF DAY – ROSEWOOD MASONIC LODGE TO FUND ROSEWOOD COMMUNITY CENTRE GARDEN FACILITIES – SUNDAY, 15 MAY 2022* ( POSTPONED  DUE TO WET COURSE CONDITIONS – NEW DATE TO BE ADVISED)
*CLUB CHAMPIONSHIPS FLYER –  Championships commence Saturday, 7.5.22 – Players please put a "C" next to your name on the Timesheet if you are playing Championships;  and put an "S" next to your name on Timesheet if you are 70 years or over and eligible to compete for the Seniors Overall Nett Trophy.
*SINGLE (HANDICAPPED) MATCHPLAY FLYER – Single Matchplay commences on Saturday, 11.6.22.  Nominations required by 28.5.22.
THURSDAY, 18 HOLE SINGLE STABLEFORD COMPETITION open to all members & visitors with current GA Handicap.  See information sheet below.  
*THURSDAY 18 HOLE COMPETITION INFORMATION SHEET (November 2020)
RGC – Fixtures Booklets 2022 are available at Clubhouse for Members to collect.
*Benefits of becoming a Rosewood Golf Club Member
*2022 VETERANS PROGRAMS – ROSEWOOD VETS & IPSWICH & DISTRICT VETS
*2022 INVITATION TO ROSEWOOD VETS
NEW MEMBERSHIP – SPECIAL OFFER  (AVAILABLE NOW) – 15 MONTHS FOR PRICE OF 12  when the Full Yearly Fee for 2021/22 is paid in full with Member Nomination Form when joining (available to all categories of Membership except the Travelling Membership)  Download the  Member Nomination Form 2021/22 below.
*MEMBERSHIP NOMINATION FORM 2021/22
*Membership Special Offer – 15 months for the price of 12
*MEMBERSHIP FEES LIST (effective 1.11.21)
*BUGGY HIRE LIST (26.3.22)
* Tee Advertising Package 2020
* $8.00 Golf Sunday Afternoon Bring the Family Children under 12 Free
Welcome to the Rosewood Golf Club!
Rosewood Golf Club is regarded as a very friendly flat course for social golfers and clubs. Our course is very popular so social club bookings are essential for next year's calendar.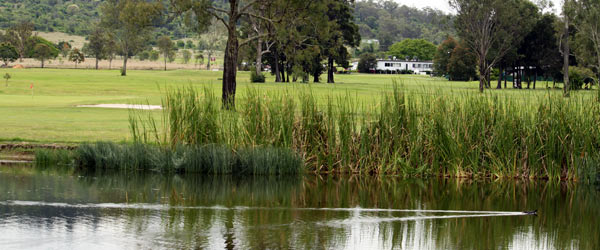 Rosewood Golf Club Inc Karrabin – Rosewood Road ROSEWOOD  QLD  4340 Phone: (07) 5464 1201
Email: rosewoodgc@iprimus.com.au
Email:(Captain) rosewoodcaptain@iprimus.com.au