Rosewood Golf Club
Rosewood Golf Club
Click on the * links below to download details                      Like Rosewood golf Club?                                                                                                                                     
                                                     Write a Review Below.
COURSE OPEN FOR SOCIAL PLAY on Good Friday, 2.4.21.  NO ALCOHOL is permitted to be sold or consumed on the Course on Good Friday (NO BYO!)  Only non-alcohol drinks (softdrink etc) available while Clubhouse is open.
Reminder:  Restrictions during next 2 weeks up until 15.4.21.
Contact Tracing:  Everyone continue to sign in via Electronic Contact Tracing – see Bar Staff if your phone is unable to do this.
Face Masks must be worn in Clubhouse by patrons (exception while seated eating/drinking)
Face Masks must be worn by staff dealing with/serving customers, collecting glasses from tables etc.
Face Masks are recommended to be worn outside when adequate social distancing is not possible (ie. when sharing a cart – unless of course with family members)
Seating eating/drinking applies in Clubhouse
Alcohol may be consumed on course (except on Good Friday)
Continue to social distance and abide by instructions from Golf Australia regarding shared equipment on the Course
Benefits of becoming a Rosewood Golf Club Member
*2021 INVITATION TO ROSEWOOD VETS
*2021 VETERANS PROGRAMS – ROSEWOOD VETS & IPSWICH VETS
*THURSDAY 18 HOLE COMPETITION INFORMATION SHEET (November 2020)
NEW MEMBERSHIP – SPECIAL OFFER  (AVAILABLE NOW) – 15 MONTHS FOR PRICE OF 12  when the Full Yearly Fee for 2020/21 is paid in full with Member Nomination Form when joining (available to all categories of Membership except the Travelling Membership)  Download the  Member Nomination Form 2020/21 below.
*MEMBERSHIP NOMINATION FORM 2020/21
*Membership Special Offer – 15 months for the price of 12
*MEMBERSHIP FEES LIST (effective 1.11.20)
* Tee Advertising Package 2020
* $8.00 Golf Sunday Afternoon Bring the Family Children under 12 Free
Welcome to the Rosewood Golf Club!
Rosewood Golf Club is regarded as a very friendly flat course for social golfers and clubs. Our course is very popular so social club bookings are essential for next year's calendar.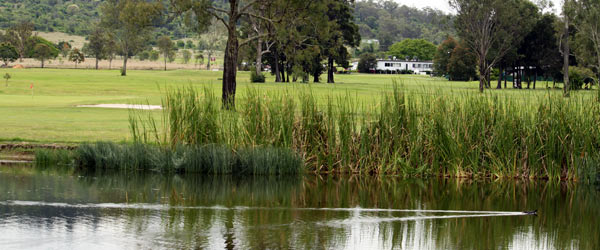 Rosewood Golf Club Inc Karrabin – Rosewood Road ROSEWOOD  QLD  4340 Phone: (07) 5464 1201
Email: rosewoodgc@iprimus.com.au
Email:(Captain) rosewoodcaptain@iprimus.com.au