Rosewood Golf Club
Rosewood Golf Club
Click on the * links below to download details                      Like Rosewood golf Club?                                                                                                                                     
                                                     Write a Review Below.
Please follow our Facebook Page – Rosewood Golf Club, Qld to keep up to date with what is happening at the Rosewood Golf Course.
(RESTRICTIONS CURRENT AS AT 1.10.21 REMAIN IN PLACE UNTIL FURTHER NOTICE)
Mandatory check in through the Check in Qld App for contract tracing purposes 
Facemasks no longer required – optional use only
Observe social distancing guidelines 
2 people permitted per cart 
4 Players per group
Use of shared equipment, ie. Rakes, Flagsticks, NTP's up to Club's discretion
Unrestricted social play
Unrestricted competition club play (all forms including championships, open days, inter club competition etc)
SATURDAY, 11 DECEMBER 2021
Members' Only Christmas Ham Run Competition – 8.00 am Shotgun Start
Followed by Annual General Meeting at 1.30 pm
Followed by Trophy Presentations
All Members welcome on this day.
ANNUAL GENERAL MEETING
Annual General Meeting has been set for Saturday, 11 December 2021 at 1.30 pm at the Rosewood Golf Club to elect the new Management Committee for 2021/22.  Click on the following links for further information:
 SPECIAL GENERAL MEETING –  SATURDAY, 4 SEPTEMBER 2021 AT 1PM:
We are pleased to report that the fees for the next financial year commencing 1.11.21 will remain the same (ie. membership fees, green fees, competition fees, buggy hire fees and special deals).
Benefits of becoming a Rosewood Golf Club Member
*2021 INVITATION TO ROSEWOOD VETS
*2021 VETERANS PROGRAMS – ROSEWOOD VETS & IPSWICH VETS
*THURSDAY 18 HOLE COMPETITION INFORMATION SHEET (November 2020)
NEW MEMBERSHIP – SPECIAL OFFER  (AVAILABLE NOW) – 15 MONTHS FOR PRICE OF 12  when the Full Yearly Fee for 2020/21 is paid in full with Member Nomination Form when joining (available to all categories of Membership except the Travelling Membership)  Download the  Member Nomination Form 2020/21 below.
*MEMBERSHIP NOMINATION FORM 2021/22
*Membership Special Offer – 15 months for the price of 12
*MEMBERSHIP FEES LIST (effective 1.11.21)
* Tee Advertising Package 2020
* $8.00 Golf Sunday Afternoon Bring the Family Children under 12 Free
Welcome to the Rosewood Golf Club!
Rosewood Golf Club is regarded as a very friendly flat course for social golfers and clubs. Our course is very popular so social club bookings are essential for next year's calendar.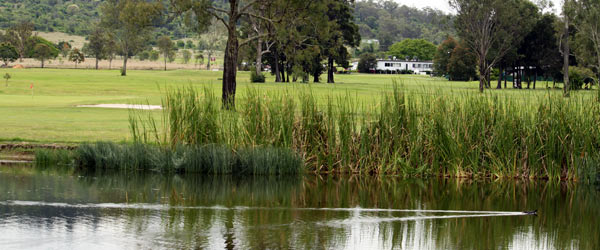 Rosewood Golf Club Inc Karrabin – Rosewood Road ROSEWOOD  QLD  4340 Phone: (07) 5464 1201
Email: rosewoodgc@iprimus.com.au
Email:(Captain) rosewoodcaptain@iprimus.com.au